How a childcare agency can help when you're relocating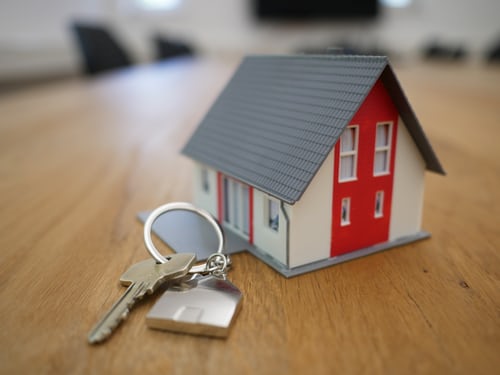 How a childcare agency can help when you're relocating
The coronavirus has had a huge impact on our lives this year and one of the biggest changes we have seen is more people working from home.  Businesses across the country have realised that working remotely can actually work as they have continued to deliver their product or service, whilst employees have woken up to the idea of moving to the country since they no longer need to live near their office or place of work.
This, combined with the Chancellor's stamp duty holiday, has meant that we have seen an increase in people moving from London to Kent and Sussex.  There's a lot to think about when you're moving and childcare is definitely on the list.  I know it's hard to say goodbye to nannies, especially if they feel like one of the family, but that's where I can help.  As an award-winning childcare agency, I can help take care of finding a new, great nanny, leaving you more time to find a new house.
First steps – before you have moved
Let's start with that initial enquiry.  I would recommend contacting me before you move but when you know your completion date so that we leave ourselves enough time to find the perfect nanny.  The completion date will help you decide your new nanny's ideal start date and that gives me a timeframe too.  Feel free to either phone me, email me or contact me via the website and I'll follow up with a phone call before getting to work on finding a nanny for your family.
During that first conversation, I don't have a long checklist of questions that I ask you about the nanny you need; I just want to get to know you so that I can find a nanny that will slot in well to your family.  Some key questions are
How many children do you have and their ages?
Do you want part-time or full-time?
How many hours' childcare will you need?
What are you looking for in a nanny?
I know my nannies really well and as well as knowing their personalities, I carry out the necessary checks too – DBS and driving licences.  In that first conversation, I jot down names of 'potentials' and pretty often, the first name I write down is the nanny you recruit!
If you've never had a nanny before, in this call I can explain how it all works such as how to manage the day-to-day, how to pay them, what duties you can expect them to perform etc.  I'm always happy to answer any questions and remember, I have been a nanny and I'm a mum!
After that there is some admin to do: I'll send you some forms for information and also my Ts and Cs, and once that's complete, I'll send you some suitable nanny CVs.
Meeting nannies
When you start going through the nannies' CVs, I advise that you're not too hasty.  Meeting nannies in interview is extremely important – we've all met someone and clicked straight away and the same could happen here even if it doesn't appear that way on paper!  However, if there's someone that you really don't think is a good fit, don't take it any further.
The first interview, either in person or via video conferencing / phone depending on limitations, should be without children so that you can carry out the conversation without distraction.  This person will be looking after your children so you need to be able to ask all the questions you want, delve into their past experience and also be prepared to answer any questions they might have.
After you've interviewed all the nannies, I recommend that you create a short list of CVs.  By all means, give me a call to discuss your thought process and I can help you with any doubts you might have.  I offer a tailor-made service to each family and the more I speak to you, the better placed I'll be to advise.
The second interviews with your short list should be with the children and much more informal.  This might be tricky at the moment with coronavirus restrictions but if possible, I would still let your children meet the new potential nanny over Zoom or similar.  More questions may have come to mind for both you and the nanny so they can be asked now but bear in mind that children may be demanding attention too!
As in any recruitment process, it's worth remembering that just as you are, perhaps, interviewing a few nannies, the nannies may be meeting other families.  I'm not advocating quick decision making, more that you're not surprised when you discover that the nanny you love has been snapped up by someone else.  Often this comes as a shock!
It's important to consider, as well, that when you're interviewing for a nanny, it will be for a few weeks' or even months' time.  If your house-move dates change, you must keep us informed as that could impact the nanny's decision.  If you move before your new nanny has left their previous position then I can always find you a temp nanny for the interim.
You're hired!
You've interviewed the nanny twice, maybe met for an informal coffee if you can, they've met the children (if possible) and all went well.  You've found your nanny – congratulations!
Here are the next steps:
References – I will check out the references and feedback to you and I welcome you to double check.
Arrange your nanny's start date and then we can work back from that.
Your nanny is likely to be starting quite a long time after meeting the children so it's a good idea to plan some more meet-ups. It could be that they just drop-in on the way home from their other family or come round for an afternoon.  Be mindful that they are doing this in their own time and without payment.
Plan a handover period. This can be anything from an afternoon to a week and should be close to the start date.  Often families want as long a handover as possible; I understand the reasons behind this but do bear in mind that nannies look after children for a living.  They are used to working in new surroundings and with new children – they're great at adapting and thinking on their feet!  Children adapt better to new childcare without parents around as well.
I can help you with the all-important payroll companies, contracts, and Ofsted registration.
Once all this is complete, and you've successfully moved house, you're ready for your nanny to start!
So if childcare is on your moving home 'To do' list then get in touch with me.  I'm always available on the other end of the phone and am happy to answer your questions on childcare and I can even give you some pointers on the local area – 01732 838417.
Hazel x