Best UK Nanny Agency 2020 Winners!!!!!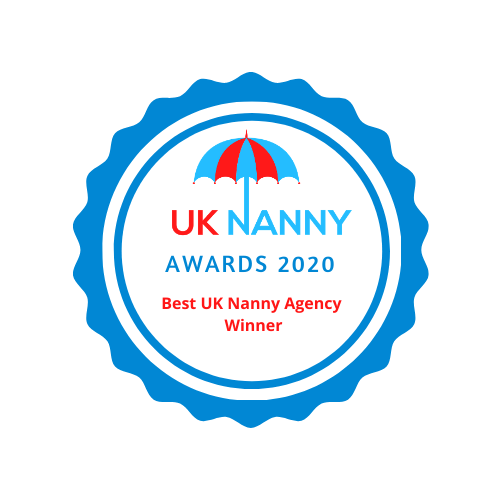 After a very odd few months in the childcare industry, it was a pleasing distraction on the evening of Saturday 12 September 2020 to attend Nanny UK's 2020 virtual awards' ceremony.  Imagine my delight when East Green Child Care Services won Best UK Nanny Agency 2020!  To say that I am over the moon is an absolute understatement!
An award really does make all the hard work worthwhile.  I offer a bespoke service and take great pride in the fact that I have met some of the families and all of the nannies I place in person (or virtually in lockdown).  I have been a nanny and I'm a working parent so I can understand both sides of the relationship – I take care to make sure I achieve a 'good match'.
I must say a very big thank you to Nanny UK who clearly did their homework and checks on me and East Green without me realising and to all the other winners and nominees.
And since the award, thank you to everyone for their congratulatory messages and gifts.  I'm so touched!
As the childcare industry continues to evolve during the pandemic, I would like to wish everyone involved lots of luck.  I will continue to work as I've always worked, providing an excellent childcare agency to serve nannies and families across Kent and East Sussex.  Only now, I'm an award-winning childcare agency!