The new trend for gender reveal parties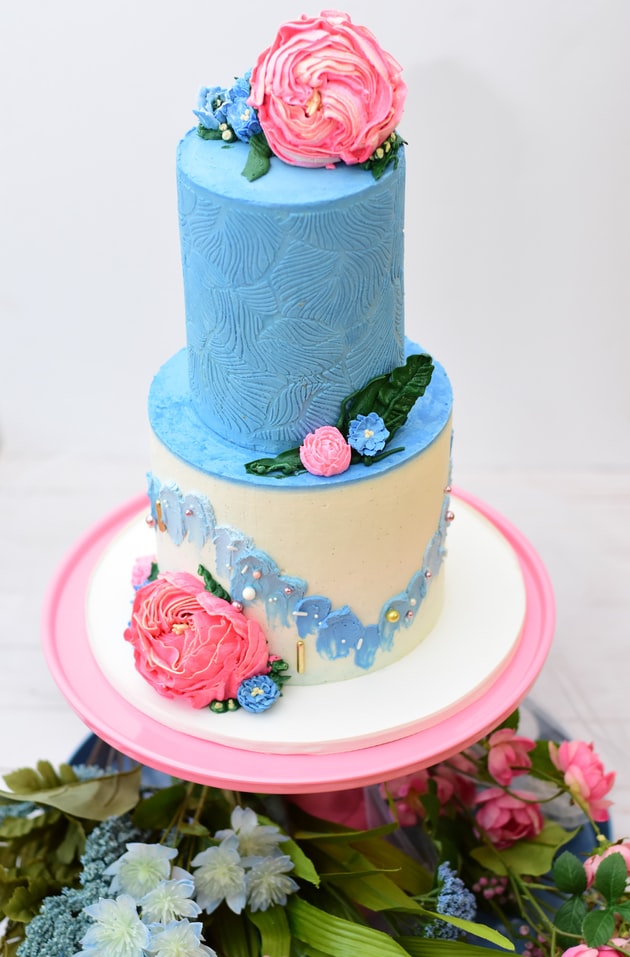 When my mum had me, it wasn't possible for her to know whether she was having a girl or a boy.  I know lots of you like to be surprised about the gender of your baby and want to wait until the baby is born but I also know that lots of people find out in advance.  These days, sonography is so sophisticated that they can see the gender of your baby from relatively early on so you can find out and plan accordingly.  This can help parents-to-be concentrate their efforts on girls' or boys' names and if they want to go with traditional colours for girls and boys, then they can start decorating their nursery and buying all the baby paraphernalia!
But then, if you do know, comes the question of whether to tell anyone about the gender and from there has begun the trend for gender reveal parties!  If you've never heard of them, this is where a party is thrown and at some point during the celebrations, the gender of the unborn baby is revealed to excited family and friends in a, let's say, unusual way.  In some clips that I've seen even the parents-to-be don't know whether they're having a girl or a boy, so it really is a big deal reveal!
Gender reveal parties have been in the news in the US recently as sadly, the reveal has been so extravagant and dramatic that there has been loss of life.  Fortunately, the mother and unborn baby have survived in all the cases I've read about.  So, I think the lesson is to keep it simple; less is more – you can always go big with decorations if you want to make it really spectacular – gorgeous balloon arches, fancy table decorations and great food.
Here are five of the best, simplest and, I hate to have to say it, safest ideas that I've heard about for gender reveal parties.
Coloured sponge cake – make a cake or have one made where the colour of the sponge is blue or pink depending on whether you're having a boy or a girl. The cake decoration is in a completely neutral colour so that it doesn't give anything anyway!
Balloons – if you don't fancy a big reveal but would still like to do something, then you could invite guests to a party and decorate the room in the colour associated with the gender of your baby. If you do want a big 'Ta-dah!' then you could place some suitably coloured confetti inside a big neutrally coloured balloon and pop it!  The confetti will fly out of the balloon giving away whether you are due to have a boy or a girl.  You can also do this one with a piñ
On Etsy, you can buy powder boxes that you shoot – completely harmless, I promise! The colour of the dye is the gender of the baby.  This one could be a little bit messy, but it will really wow!  You can also fill a football with dye and then kick it – might be good for outside!
Again, if you don't fancy a big reveal but a slow realisation from your guests then you could give out bottles of bubbles where the bubbles are coloured according to the gender of your baby. Children at your party will love this and your adult guests will slowly start to realise when all they can see are pink or blue bubbles popping everywhere!
You can only do this one at certain times of the year, but you could use fireworks! Have your party around 5 November, Bonfire Night or New Year's Eve and then orchestrate your fireworks to be blue or pink!  Just make sure all the pets are inside….
All of these ideas assume that we can be together in groups of more than six and actually have a party.  The good thing is that some of these gender reveals will work over Zoom too and, in fact, a Zoom gender reveal party would be lovely to attend in these strange times.  News of a new addition to the family is good news, signifies hope and makes people smile.  You could send grandparents a cake as in point number one and ask them to cut it so they find out whether they're having a grandson or granddaughter.  Or send them a pink or blue balloon in a box that they open to reveal what you're having!  You could have a lot of fun planning a Zoom gender reveal party …
I didn't find out whether I was having a girl or a boy with either of my children as I didn't want to know; I wanted to be surprised.  But, if any of you would like to invite me to a gender reveal party, I think it'd be great fun!
And once the party's over and the baby is born, don't forget I'm here to help with your childcare needs.  In the last 25 years, baby scans may have advanced but the East Green Child Care Services approach to finding nannies has remained consistently excellent!