Nannies and Redundancy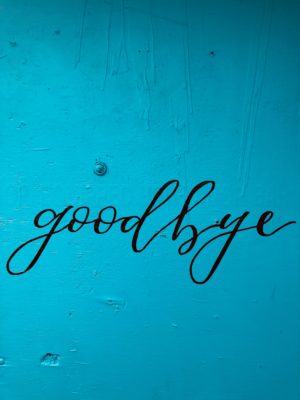 At East Green, we like to help you with all aspects of being a nanny and employing a nanny … and all the fun stuff in between!  In this blog, though, we're talking about when the nanny relationship comes to end – I know that for some of you, both nannies and families, it's hard to imagine it happening but one day it will.
As a nanny, you may, of course, resign or it could be that as an employer, you decide that the situation has changed and you require a different nanny or different terms that your existing nanny can't satisfy.  These two situations are different to redundancy (in both of these situations, the pre-agreed notice term has to be given).
Redundancy is when the role of nanny in its current state is no longer needed by the family: so, if you have a full time nanny and you think you need to change the role to a part-time nanny, you are, in effect, making the full time role redundant; or, if you don't think you need a nanny at all anymore, then you are making the role redundant.  It also applies if you're relocating and the nanny wont' be moving with you.
Nannies are notoriously poor at requesting proper redundancy terms and many families are oblivious to the steps surrounding a nanny redundancy – it's important that both parties understand what's involved.
Entitlement
Redundancy only applies if …
The nanny is 18 years or older;
The nanny has had two consecutive years' service with you;
The nanny is employed via a PAYE scheme.
Discussing redundancy
Hopefully you have a good relationship with your nanny and can sit down with him or her and let them know what's going to happen in plenty of time.  You don't want to make it awkward by leaving it to the last minute – you should give them time to make their plans for future employment.  Also, respect the conversation and make time for it – don't start tackling the subject as you're rushing in or out of the door!
If you are, for example, changing your childcare situation from a full-time nanny to a part-time nanny then you must offer the new role to your existing nanny.  If he or she doesn't accept the role then they are still entitled to a redundancy amount.
Redundancy pay amounts
Nannies receive redundancy pay for service of between two and twenty years and then the amount is based on age.
| | |
| --- | --- |
| Age | Rate (per full year of employment) |
| 18-22 | Half a week's pay |
| 22-42 | A week's pay |
| 42 – retirement | One and a half week's pay |
As an employer you can pay more – these figures are just the basic rates.  You can not claim any of this back from the state.  Nannies do not need to pay tax on redundancy pay up to the threshold of £30,000.
Contract
All of these matters should be included in your contract with your nanny – something that I always ensure is in place for my nannies and families.  But in some nanny/family situations, there may not be a written contract – redundancy terms remain the same though.
I hope it goes without saying that you can not make someone redundant on the basis of discrimination.  As the website, Nanny Tax states,
It is against the law to make someone redundant due to their gender, age, race, religious beliefs, marital status, sexual orientation, disability or pregnancy/maternity.
I know that having to make your nanny redundant is not an appealing task but it doesn't have to be daunting if you're prepared and know what they're entitled to.  And if you're beginning a nanny relationship within your family, it's good to know what you need to do when the situation arises in the years to come.
As an experienced nanny myself and now helping place nannies with families, I'm always here to help should you have any questions.  Feel free to call me anytime to discuss: 01732 838417 or 07778 923 400.
Hazel