Mother's Day Food and Drink inspiration!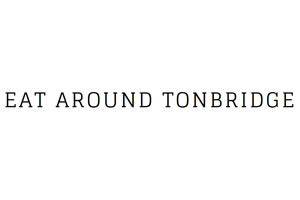 It might be three weeks' away but, as we all know, time flies and Mother's Day on 31st March will be here before you know it! Yep, I know, last year you said you'd be more organised this year so here's your chance! It's NOW!
It goes without saying that it's a good idea to be prepared and not last minute – book whatever treat you have in store for your loved one, be that food and drink or otherwise. This is the day to say thanks to that special person – your mum or someone you treat like a mum – so let's do it with some style and serenity. Think Saffy in Absolutely Fabulous rather than Eddie (one of the great TV mother and daughter partnerships, no?)
When it comes to Mother's Day, mums and special loved ones, really deserve to be spoilt! Fortunately, there are lots of foodie treats and experiences locally that would make great gifts. I usually cover eating places around Tonbridge (Eat Around Tonbridge) but I know that East Green Child Care's families stretch across west Kent so I have cast the net a little wider for you stretching from Sevenoaks down to Tunbridge Wells and beyond.
Before I reveal special Mother's Day events and menus, it's worth mentioning that many pubs and restaurants are open as usual. But, you must book! It's hard enough to find a table for Sunday lunch when it isn't Mother's Day in this part of the world so if your mum has a favourite Sunday roast spot or somewhere new she'd like to try, make sure you book it now! If you're looking for inspiration, read on.
There are some pubs and restaurants which have particular Mother's Day menus which I think will make your visit there feel extra special. Near the home of East Green is The Plough at Leigh – the pub with probably the largest beer garden in Kent, if not the country! They have two menus available for Mothering Sunday – one for the pub and one for larger groups in the pub's Barn dining area as well as a children's menu. Even if the weather isn't good enough for a run around outside, the pub does have a children's play area inside so that the kids can entertain themselves within sight, allowing you to relax and enjoy the food.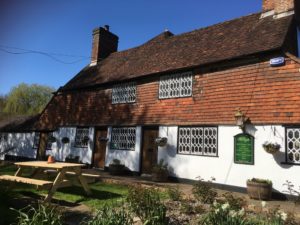 Up the road in Bidborough, the home of the famous Tanner brothers, The Kentish Hare is also serving a special Mother's Day menu and they have their usual kids' menu available too.
Just past Tunbridge Wells, in the small village of Kilndown, The Small Holding is hosting a special Mother's Day lunch. This award-winning restaurant (it has just been awarded Kent Restaurant of the Year at the Taste of Kent Awards) grows and rears much of what it serves in its garden so sit back and indulge – you're sure to enjoy a meal that will last long in the memory. (Mums also enjoy a glass of English fizz on arrival.)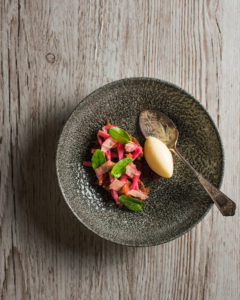 Afternoon Tea is always very popular on Mother's Day – who doesn't enjoy the decadence of small sandwiches and delicate sweet treats with a cup of tea or a glass of fizz?
Have you visited Raspberry Room in Brasted yet? If not, then do consider taking your mum for Mothering Sunday. Ellie, owner and baker, makes exquisite cakes (counting several celebrities as clients), the tea room is just gorgeous and her attention to detail is second to none. Her Mother's Day afternoon teas are so in demand that she is offering them over the whole weekend.
If your mum is a cat lover then don't forget to book your Mother's Day cream tea at Paws Cat Café in Tonbridge. Cream tea, cake and cats … ooo and a pot of tea of course, and some daffodils for mum to take home. That really does tick a lot of Mother's Day boxes! Enjoy the calm of Paws and the therapy of stroking and playing with cats – people travel from far and wide you know!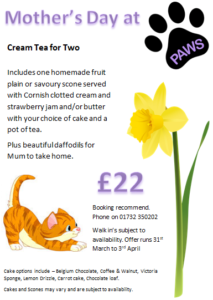 And if you can't make Mother's Day itself but still want to indulge in a cream tea, why not consider Tonbridge based charity Tree of Hope's afternoon tea with Great British Bake-off finalist Jane Beedle on Sunday 7 April? Jane will be chatting through her experiences of the TV baking competition and life since as well as performing a cooking demo whilst guests tuck into a delicious afternoon tea in the beautiful setting of Tonbridge School.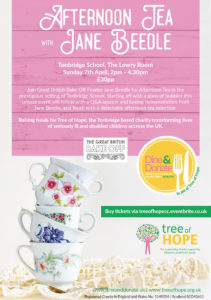 Gift vouchers are a great idea if it's tricky to catch-up on the day. Lots of local foodie venues offer vouchers either to eat and drink or to learn something new. Here are just a few ideas based locally:
The Bakehouse at 124 – is your mum a wannabe home bread maker? Then let her learn the basics and much more from passionate artisan bread maker, Clare Barton.
Nii Haw – one of the more recent additions to Tonbridge High Street, Nii Haw is our first sushi and dim sum takeaway. Previously with successful branches in the City of London, the team offer sushi making classes for groups. This could be a great experience to enjoy as a family!
Alive with Flavour – Jo Banks is the home cook behind Alive with Flavour, keen for people to learn new cooking skills at her supper clubs with a difference. The supper clubs are monthly, vary in style of cookery each month and they're very 'hands on', allowing guests to enjoy the food they've been involved in preparing themselves! The next supper club is April 3rd and is based around Easter.
So hopefully that has given you some inspiration on how to spoil your mum or special person on Mother's Day. But you must book so as to avoid disappointment – some places are already booked up! Go on: imagine how smug you'll feel when your siblings are still panicking what to buy her!
@eat_tonbridgev