Life Casting, all you need to know…..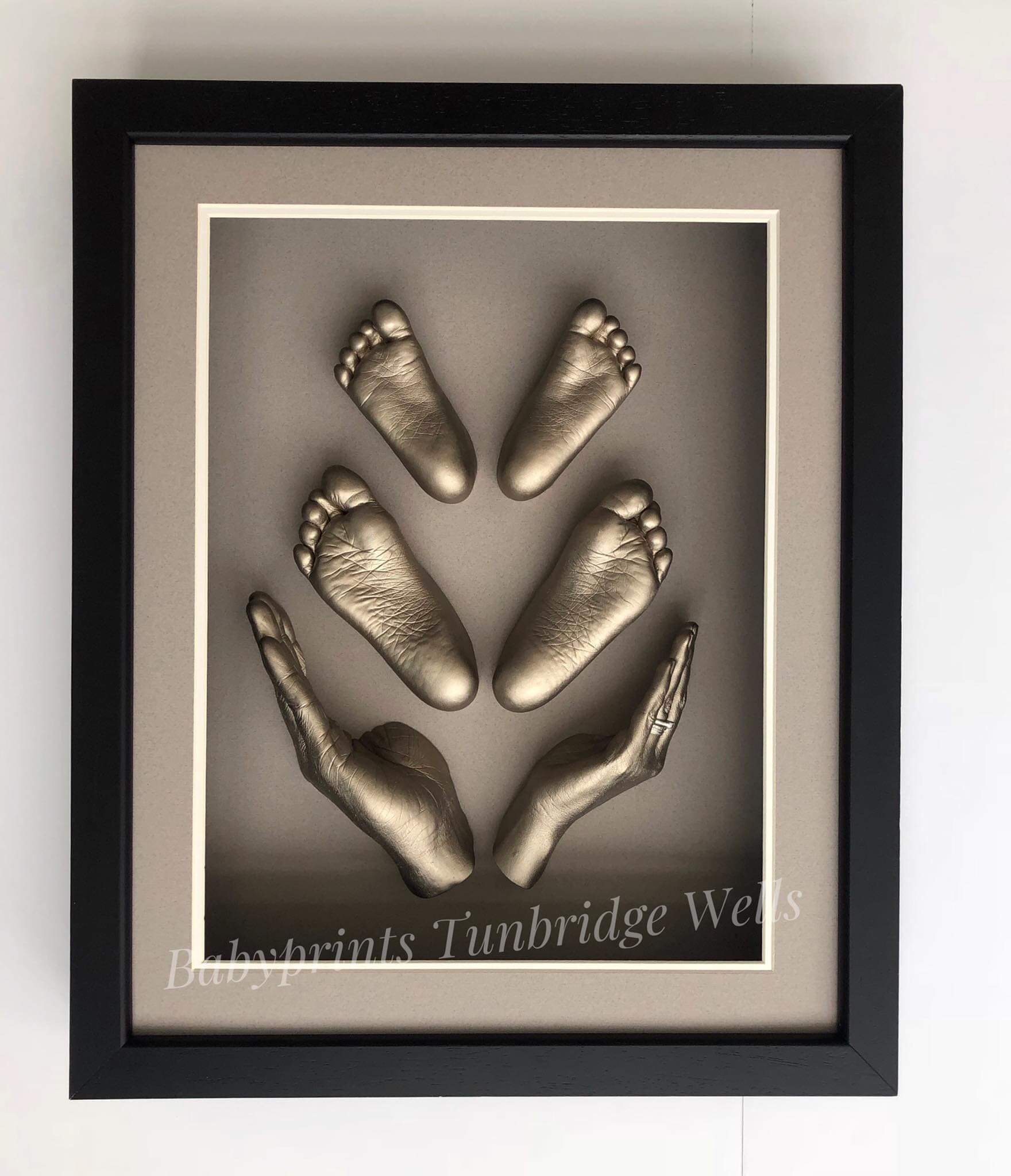 Children grow so quickly; one minute they're your precious little newborn, and before you know it they are taking their first steps, starting school, moving to secondary school then all too quickly they've grown up and left home.  We all want to treasure the memories of those first days, weeks and months and through a simple process I can help you to remember every wrinkle and crease of their tiny hands and feet forever.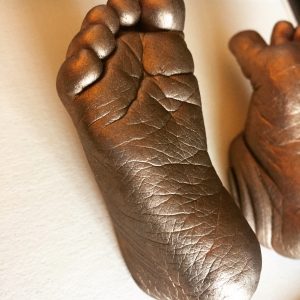 But my skills are not limited to children.  Over the past 4 years that I have been casting, I have cast numerous teenagers and adults' hands that show so much character, experience and love.  Family casts are a beautiful way to capture that bond between the family, be they siblings, couples or parents with their children. And your furry friends shouldn't be left out either, dogs are also welcome in my casting studio!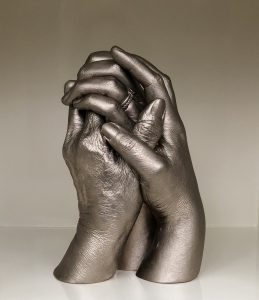 So what is the process?
The casting gel I use is made from a seaweed algae and is very safe and gentle even on the most delicate newborn skin; in fact, it's exactly the same product used if you were to have a dental mould.  I mix the powder with luke warm water to make a thick gel the consistency of custard.  I then gently immerse the hand or foot, in a short while it sets to a flexible mould and then I can wiggle out the hand or foot.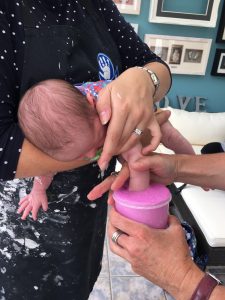 Customers are always fascinated by this process; what starts as a thick pink gel turns into a white rubbery mould and they're amazed at the detail they can see when they look inside.  Once the customer has left I then make the stone cast.  Every hand or foot is unique and even now, having made over a thousand casts, the excitement of opening a mould doesn't fade.  Until I take off the casting gel I'm never entirely sure how a baby has held it's hand and what will be revealed.  It gives me so much pleasure to show the casts to parents especially when they say things like, "oh, he always holds his finger like that", then I know I've truly captured a treasured memory for you.
 What happens next?
 Once the casts have had time to dry, they can be painted. I use a high quality gilt varnish that gives a beautiful finish and you can choose from a range of colours. Most people like to have their casts framed so it keeps them safe, but others like to keep them as statues that they can pick up and touch anytime they like. This is especially true when I cast older people; once that person is no longer with their family it can bring enormous comfort to still be able to hold their hand.
If you decide on a frame I have a range of premium quality frames to select from and a collection of over 30 mount colours.  Each frame is bespoke and handmade to order, so you get to choose exactly what you want to suit your style and taste.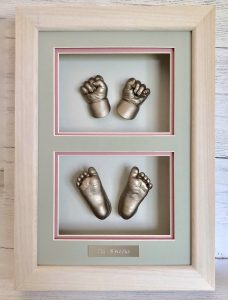 Waiting for your frame to be finished can seem to take ages, but in fact it's usually about 6 weeks.  One of the best parts of my work (it's doesn't feel like a job because I love it so much!) is when people come to collect their finished piece. I've had tears of happiness and that makes me really proud of what I've achieved.
If you'd like any more information do give me a ring for a chat, I'd love to make memories for you.
Christine Sharman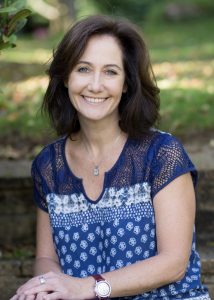 Babyprints Tunbridge Wells         http://www.babyprints.co.uk