International Midwives' Day 2021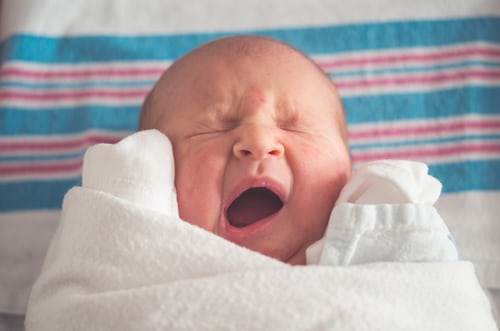 Wednesday May 5th this year is International Midwives' Day.  I'm pretty sure that each and every one of us has come into contact with a midwife, either when we were having our own children or when we were born ourselves!  It's such an important role within nursing that receives specialist training and has to deal with a rollercoaster of emotions in any given shift.  I would like to celebrate midwives in this blog and have had the pleasure of being able to interview Stephanie Bell, a local, recently qualified midwife, on her experiences.
 Midwife Facts
Midwife means 'with woman' and so isn't related to our modern day understanding of 'wife'.
There were approximately 51,000 midwives in the UK in 2020, up by about 14,000 since 2010.
Male midwives are growing in number but are still in the minority – hard to find any stats other than that men make up about 10% of nurses and midwives.
The NHS website explains that there are several roles within midwifery – a midwife, a maternity support worker, a neonatal nurse, a health visitor and a new-born hearing screener.
Midwives can be seen in records since Biblical times and as it wasn't deemed right for men to be present at a birth, midwives were in constant demand.  This way of thinking continued throughout the ages with doctors – who were men – being called only in emergencies.  Midwives were, at times, subject to harsh treatment and suspected of witchcraft if babies were stillborn or had deformities but there are also records of the high regard they were held in.
The BBC TV series, 'Call the Midwife', although fictitious, has shown us all how midwifery has changed through the decades.  Midwives were closely associated with the Church, as in the programme, and the role has evolved from home births with no pain relief to today's hospital births which can take place according to the mother-to-be's plans.
 Interview with a midwife
Stephanie Bell lives in Kent and started midwifery as a second career when her children had left primary school.
What motivated you to start a career in midwifery? 
Having my children was really the trigger. I had pretty positive experiences, but it made me realise how these experiences were influenced by lots of factors and support. It took a while for me to be at the right place in my life to take my dream forward.
What was the training like? What did it consist of?
Midwifery training is a proper university degree. It is three years long and it's a mixture of academic lectures and theory, and hands on practice. Assessment is done 50/50 between essays and uni submission and grades given to you by midwives you work with in placement.
Placement is quite hands-on from the very start. I delivered my first baby with support from my mentor four months after starting my training!
Talk us through a typical shift as a midwife
A usual day lasts between 0715 and 2015 so there is plenty to keep a midwife busy. There are hundreds of different roles the midwife can play on a daily basis and it makes it such a varied and wonderful job.
When working on the delivery suite or in the birth centre, your main priority is to have an overview of what is going on with the mum and her baby. We encourage mums to trust their instinct but are also trained to recognise emergencies; we must act quickly and involve all the other medical professionals like doctors etc.
On other days midwives can also carry out routine care in pregnancy or after the birth. Generally, it involves looking at the big picture going on for mum and baby and problem solving to make sure both stay healthy.
What are the highlights of being a midwife?
Obviously there is no better feeling than being a helping hand in delivering a baby. However, I value every step I take with parents. From the very beginning when women first meet me as a community midwife, throughout their pregnancy, birth and postnatal period. It is a real privilege to be by their side and try my best to make their experience a positive one, whatever their circumstances.
Listening is a big part of my job and sharing information so women understand what is or will happen.  I also enjoy working with other midwives who feel as passionate about the job as I am. There is a great camaraderie and great support right across the levels of hierarchy. I feel valued by the families who are grateful for the safe arrival of their babies, but also by my colleagues.
Thank you, Stephanie, for sharing your story and for all you and your colleagues do – I think it's amazing!
I don't have private midwives on my books, but East Green Child Care can help you when you come home with your new baby.  There are a range of nanny services that you could call on – full-time or part-time nanny or a night nanny / maternity nurse.  If you'd like to know more about how it works then please give me a call -01732 838417