The Importance of Learning to Swim at an Early Age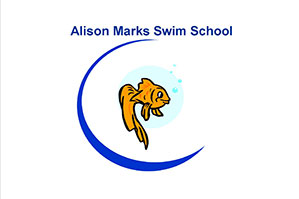 Pupils should leave primary school able to swim 25 metres unaided and be knowledgeable and safe around water. The annual census from Swim England, based on a survey of primary schools, found that 45% of 7-11 year olds are unable to swim 25 metres – the length of an average-sized pool – unaided. This is a shocking statistic and one we should try to change.
Swimming is a vital skill that children need to be taught from an early age. If they are given the opportunity to learn to swim, not only will they stay fit & healthy and have a skill they can use and enjoy throughout their lives, they will also be safe in and around water. Just being taught how to swim across a pool is not enough! Essential water skills and life saving techniques are crucial in every child's learning. Swimming should not just be thought of as a sport.  It is a key life skill, and it should be the entitlement of all children to be taught to swim in the same way as they are taught to read or write.
Swimming also provides many health benefits which can help to keep children healthy and happy at the same time: Swimming keeps the heart and lungs healthy, improves strength and flexibility, increases stamina and even improves balance and posture.
Swimming is also a social activity especially if pursued into teenage years. Swimming clubs provide fitness and fun and great friendships can be made. Club swimming can involve competitions and galas, giving young people a sense of achievement too.
Alison Marks purchase xanax from canada Swim School Ltd has welcomed over 5,000 babies, children and adults since 2003 and has seen some excellent results. The swim school offers small group and individual tuition all year round, for babies, children and adults of all ages. Lessons are run in a private pool at Fosse Bank School Hildenborough, with a maximum of 6 per class.
All teachers hold Amateur Swimming Association national qualifications, plus life saving certificates and personal, professional insurance. Teachers accompany children and adults into the water to provide fun, lively lessons and to ensure excellent progress.
All swimming lessons have a good structure, and follow the Swim England Learn to Swim Programme. Children's achievements are recognised with an award at the end of each term and each child makes steady progress through the award scheme as they continue with their lessons. Throughout all school holidays, intensive 5-day courses provide children with an opportunity to learn and improve their swimming techniques plus basic survival skills before the holiday season.
Alison Marks Swim School provides;
Term time lessons – weekdays & weekends.
Half term, Easter & Summer holiday 5-day courses
Individual lessons
Parent & Child lessons
Adult lessons
As parents you already know the importance of swimming for children. You will have peace of mind that your child can swim and the sooner they start the quicker they will pick it up too.
Get them swimming early – that's the best way to make sure children grow up to be strong, confident swimmers. Swimming is a great way to bond with your family and to keep healthy and fit as a family.
Sign up today for term time or school holiday courses by calling Alison on 01732 365440 or email info@alisonmarksswimschool.co.uk. Visit www.alisonmarksswimschool.co.uk  for more information.