How to write a great nanny CV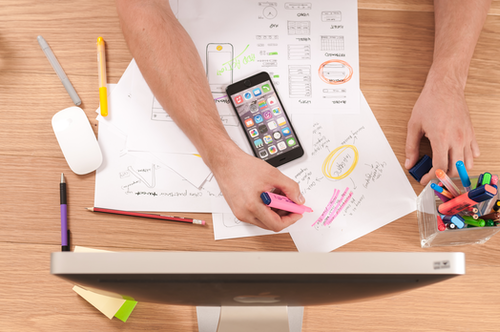 Your CV should be a living and breathing document and not something that you only update when you're looking for a new family.  Situations that you have resolved, special scenarios that required a particular skill, new qualifications – these should all be added to your CV as examples of your strong performance and often if you leave it until you really need your CV, you've forgotten all the relevant details.
I came across a CV of mine from ages ago and it made me think about how CV writing has changed for nannies over the years.  I see hundreds of nanny CVs a year and amongst those there are good ones, not so good ones and then some great ones so I thought I'd share some of my tips on how to write a winning nanny CV.
Nanny CV Fundamentals
Let's cover the basics first.  Your CV should be maximum two pages (two sides of standard A4) and it should only stretch to two pages if you have a lot of experience.  Your CV should be an introduction to you, not your autobiography!  Agencies like East Green and parents will ask questions based on the CV when they meet you.
Choose an appropriate font like Times New Roman and a good size is eleven or twelve.  Don't pick a font that's hard to read – if a parent is faced with a lot of CVs, you're likely to go on the 'No' pile straightaway.  Keep the formatting consistent too.  For example, if one heading is in bold and underlined then make sure all headings look the same.
Make sure that you use spell check or the editor function in Microsoft Word (or your Mac equivalent).  A well-written CV creates a great first impression.
CV Content 
When it comes to the actual content of your CV, there are some items that you must include:
Begin with an introduction about yourself. It should be two or three sentences explaining your passion for childcare and the skills that you have.
Experience – your existing role or the last position you had comes first followed by other job roles. Your first role is last.  Each role must have the dates that you were employed alongside it and a brief summary of your duties and responsibilities.  Don't have gaps in dates as this leads to suspicions about what you were doing and more questions!  Feel free to put travelling or had a break to have a baby – if you're stuck, give me a call.
Education – again, begin with the most recent education first and work backwards from there. List out the subjects that you took for GCSE and A-Level but bear in mind that you don't need to include the results if you don't want to.  I'd recommend including them if they're particularly good.
Sell yourself!
Years ago, CVs were documents that showed a prospective employer literally what experience you had and your education.  These days, I would recommend that you see them more as marketing documents for marketing you.  When you're writing your CV, you need to think about how you can stand out from the crowd.  Here are some ways that you can do this.
Qualifications: if you have earnt a qualification such as being able to do sign language or you're a cordon bleu cook, make sure you include that!  Not everyone will have the same skills as you so it's a good way to distinguish yourself from other nanny candidates.
Adding value:  when writing about your work experience, rather than just listing out your duties and responsibilities, explain the impact or the difference that you made to that family or role.  It could be that children were fed, washed and in pyjamas by the time the parents came home, and the extra you made was waiting to be heated up.  This eased the burden on weary mum and dad and led to a happier family life.  You might take this as a standard part of your role but for a family reading your CV, that could be the relief they need.  Don't underestimate the value of what you do naturally or the positive impact it can have.
The Don'ts
I've listed all the 'good stuff' to include but there are some items that you should leave off your CV.  Some of these changes came about as a result of the GDPR ruling.  If your CV still includes these then maybe it needs updating to be compliant.
If you're going through an agency, don't include personal details such as your date of birth, marital status, dependants (unless you are taking your child to work with you) religion, full address, email and contact number. If you're applying yourself and not via an agency, then they will need a way of contacting you so include either your email address or phone number.
In order to be GDPR compliant, you can not include the surnames of families you have worked for or children's names. You can put something like, Mrs W. who had A aged 5y and B aged 12 months.
No referee details- put references upon request.
Lastly, it's a good idea to check over your CV before each role application and tweak it to make it more bespoke to that family.  If you know that parents want you to live in, then maybe emphasise the fact that you've done that before on your CV.  If the prospective family have a child with special needs, draw out the relevant qualifications or experience that you've had in the past.
As an agency, I will adjust CVs and make sure they are compliant etc, but it really helps if I receive a good one in the first place.  Hopefully, I have inspired you to revisit yours and add some new qualifications or skills.  If you'd like me to have a look at your CV, please get in touch!