Expert tips on managing lockdown – part 1!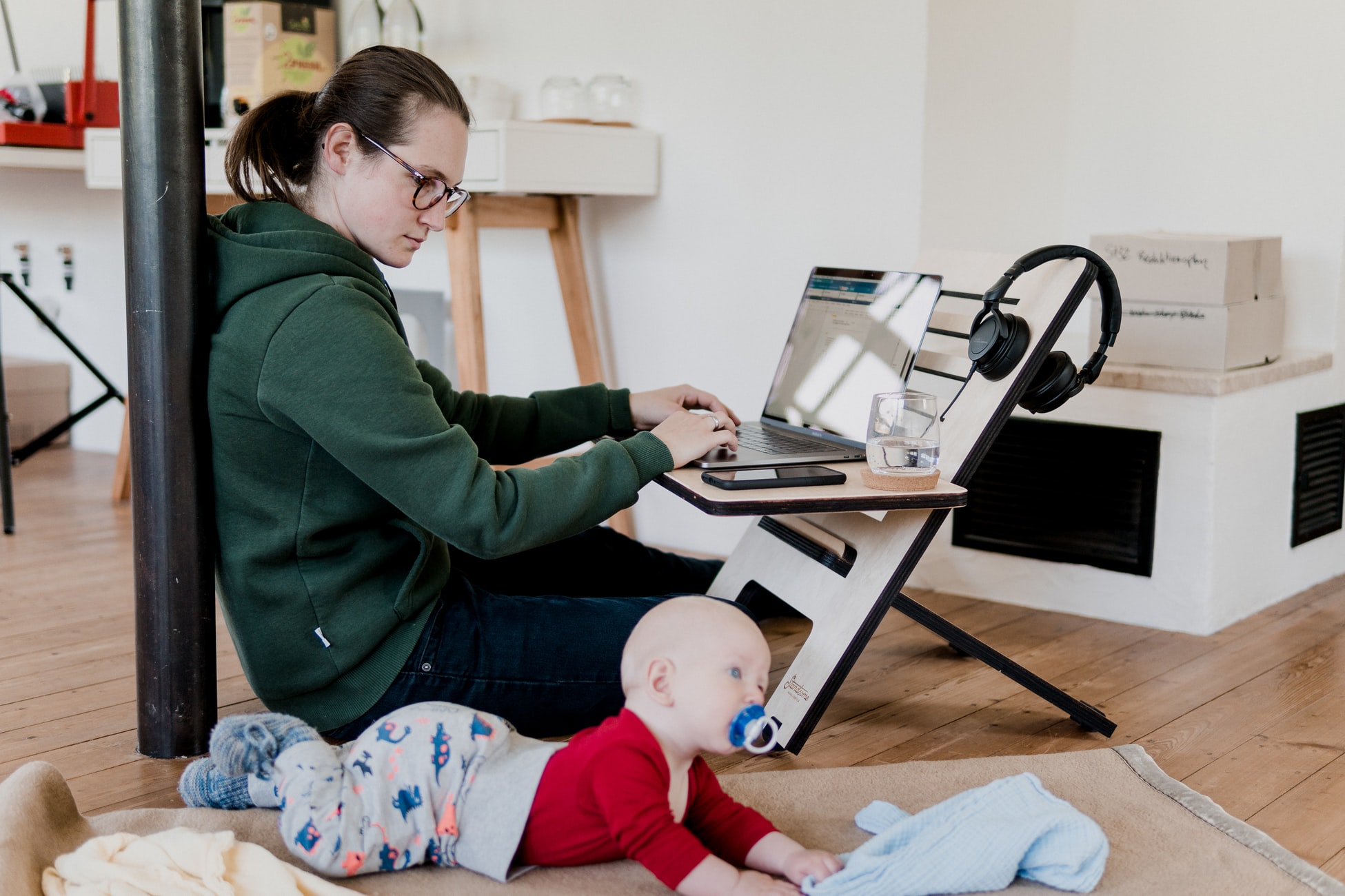 Expert tips on managing lockdown – part 1!
2021 has not got off to the best start and as you read this in lockdown, you're perhaps looking for some ways to make life easier!  I have been in touch with some friends who happen to be experts in their fields to ask for their top tips on a few day-to-day hurdles that you might be facing.  In the next two blogs we'll be covering a range of topics:  how to manage as a new parent, the daily food challenge and how to still be productive as well as managing difficult behaviour, home schooling tips and helping children to sleep.
And if one of your challenges is childcare then get in touch!
 Managing child behaviour
Firstly, Sarah Weller of The Weller Way, is a family relationship coach and parenting educator.  She gives us her top tip on dealing with emotional outbursts from children.
'Look at the need behind the behaviour: scared, frustrated, needing a connection? Meltdowns are often caused by your child being overwhelmed by feelings whereas tantrums are about not getting what they want. Separate wants and needs. You can empathise that you can see that they want this thing right now, but state that that isn't possible. But find a yes, with a distraction. If the distraction doesn't work, walk away, but tell them where you will be.'
Sarah is a help to many families so if you think you'd like more guidance, visit her website, here.  You can also read her guest blog for us here.
 Productivity tips
Trying to work with children of any age at home is difficult.  Teenagers might be able to carry out their schoolwork independently but are frequently asking for food, whilst young children can't be left alone at all.  Juggling all that with work demands is exhausting and relentless.  I asked Libby Knight of Libby Knight Consulting  for some productivity tips.
'For many of us there have never been so many demands on our time. So many options, so much choice.  It can all become rather overwhelming.  So little time, so much to do.
But the truth is that we know how much time we have available to do EVERYTHING.  168 hours per week.  It's always been that way.  Time is a bit like the space in our house, we find ways of filling it until there's more stuff than space, or in this case, more stuff to do than we can fit into the time we have.
My top tip is to have a crystal clear understanding of the time we are willing and able to devote to each area of our life – work, family, me time.
I do this by colour coding my weekly planner, blocking out chunks of time.  This gives me (and others) a clear visual picture of the time I have, or don't have, available.
If I have two hours to devote to work, planning six tasks that will take me eight hours to complete is setting myself up for certain failure.   By colour coding my time I can be realistic and make clearer informed decisions.
It's up to us to make choices, to schedule those essential and value filled tasks that serve us, our employer (or business) or our loved ones.   They create the framework of our lives.
What else should you prioritise? What deserves your precious (finite) time?  You can't do everything, fact.
So what should YOU be doing? What should you be saying NO to?  What could someone else do?
You're in the driving seat.'
 Home schooling advice
One of the critical demands on your time could be home schooling (or as I saw someone put it 'crisis schooling' – you choose to home school your child normally!).  Jennifer Fox https://www.facebook.com/jenniferfoxtutoring is a local tutor and here are her top three tips for managing educating at home:
Choose a time that works around your schedule to home school and then stick to it.  Routine is so important to everyone but especially young children.  If they know that it's happening at the same time each day, then they are less likely to grumble/avoid once the routine is in place.
Try to make the learning as practical as possible.  For younger children this could mean using toys or other items from around the house to demonstrate or carry out set work. For older children this could be taking their learning 'off screen' and printing resources, so they have something concrete in front of them rather than just another thing to complete online.
Celebrate what you manage to achieve (even if it's only a few minutes) and try not to dwell on the list of things you didn't get a chance to do.  Whatever you do, you are supporting your children's learning, and this should be celebrated. Plus, if there's a celebration/reward for working well then, the behaviour is more likely to be repeated.
Celebrating what you manage to achieve on any level is key!  I hope that these experts have helped with some of the challenges that lockdown brings.  If you need any help, remember that I'm always on hand to help.  Give me a call on 01732 838417 – happy to help.
Hazel