Choosing a baby name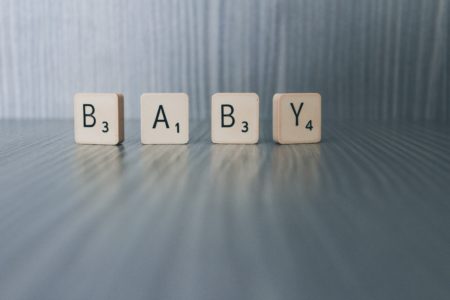 The Duke and Duchess of Sussex have chosen their son's name and shared it with the world.  It is definitely breaking from tradition when it comes to royal family member names but I'm sure they agonised over it just as much as I did with mine!  Naming a baby feels like such a responsibility – they're going to carry that name for the rest of their lives!  What if they don't like it?  What if it's shortened to something you don't like, something you hadn't thought of?
As a nanny, I've met lots of babies and children over the years and as result, here are my top tips on choosing a name.
  Don't leave it until the baby's born to start thinking about what to call your darling daughter or son as that's when you might make an impulsive choice!  Start drawing up lists in advance and then you have time to think about the sound of the names – does it sound good or do you become bored of it after a while?
Traditional vs modern, or both? Have a think about whether you like traditional names, some of which are making a comeback, or whether you want to call your new baby something more modern.
Do you want your child to have an unusual name, one you don't hear very often?  That is a lovely idea but do remember that your child needs to go around with that name for the rest of their lives!  It's worth checking the GOV.UK website to see the popularity of names – they use the data from births registered to provide you with accurate information.
Sound out the full name. When you're sounding out the names, combine them with your surname to make sure the two together work.  For example, Joseph or Joanne King may be abbreviated to Joe or Jo King and you don't want your son or daughter to be a laughing stock!
Middle names – part 1. Middle names traditionally denoted higher social status (think about the lengthy names of the royal family – Sussex baby Archie just has one which is another break from tradition) but these days, are they really necessary?  On the face of it they seem useless but if your child doesn't like their name, then the middle name gives them another option as they grow up.  Middle names are also handy if you as parents can't agree on a name – you can use both names but yes, I accept that there's still the argument over which one comes first!  They also give you the opportunity to introduce some family history by using a surname as a middle name.  Don't discard the middle name too quickly is my advice!
Middle names part 2 – if you decide to use middle names, do consider the initials of your child or child-to-be's name in full, including the surname. You don't want the initials to spell out an inappropriate word!
Research what the name means. There are lots of websites and books to help you with the meaning and this may be important if, say, you don't want a religious name.  You'd be surprised how many names can be traced back to the Bible!  My name, Hazel, you would think is derived from the hazelnut tree but on one website its etymology is Hebrew meaning "God sees"…
Popular culture. It's all well and good naming your baby after a character on TV or celebrity but they may not be famous forever and the appeal of the name may soon wear off… especially if they're killed off or make the front page for all the wrong reasons!
Keep a secret. Don't tell people the name or names that you're considering until you're certain that that is the name for your child.  People have opinions and they're more likely to voice those opinions ahead of the birth; yes, some of their opinions may be valid ("Don't you realise that it will be shortened to X?") but your judgement of a lovely name may be clouded.  Friends and family are less likely to give you their tuppence worth once your son or daughter is born and named.
Don't name your baby immediately after birth. Controversial I know but I really believe in giving your relationship some time before naming your offspring.  It doesn't need to be too long but just spend a day or so with the new addition to see if they 'look like' any of your names.  Sounds bizarre I know but trust me!
So, there are my top tips for naming your baby!  It is a tricky task but one that I loved with my own children – you're creating your own piece of family history so it's worth spending the time to find the perfect name for your own prince or princess.